Medipet Donation
Thank you to Medipet Cat and Dog Veterinary Insurance Brokers who very kindly gave us a donation to sterilise a number of cats.
They offer a comprehensive cover for accidents, illnesses and emergencies for your cat or dog, at a vet of your choice. They have efficient and compassionate staff who care about your pets.
Apply online at www.medipetsa.co.za
We have been trying to contact
Mrs J Van Niekerk
to thank her for her generous donation to Cats'9Lives but the cell number given on the Bank form is incorrect.
Please contact Avril, Mrs Van Niekerk.
Become a volunteer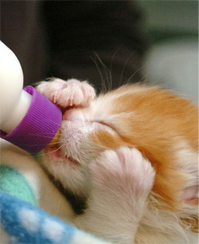 Want to get involved, why not volunteer by becoming one of our foster moms?
We provide the milk, pellets and take kittens in to be homed when they are old enough, but bottle feeding is a most rewarding job as it is so worthwhile to watch their development.
To become a volunteer, please contact Avril: 0723915035
Cat Trivia:
Cats enjoy heat and sun exposure, often sleeping in a sunny area during the heat of the day. People will start to feel uncomfortable when their skin's temperature gets higher than about 44.5 °C (112 °F), but cats don't start to show signs of discomfort until their skin reaches about 52 °C (126 °F).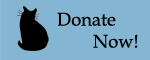 Events
Market Day
Date:
26 November 2016 10:00
Venue:
Waterkloof Animal Hospital
We will have hand made items, White Elephant stall, books , dvds and we are serving a delicious tea....Read more